78 Google customer reviews!
Based in Danderhall near Edinburgh we carry, fit and sell a large stock of original reclaimed wood and craft the timber to harmonise perfectly with your wooden floors.
Age gives reclaimed timber more strength and durability
Reclaimed wooden flooring is stronger and will last longer than flooring produced from newer timber because the older wood is less likely to split, it has already done all the expanding and contracting it's ever going to do, it is already dried out and won't do so any further.
The grain in the reclaimed timber is much denser than the new wood which means it's less likely to warp.
Georgian, Victorian and Edwardian flooring boards are wider than modern timber flooring, as experienced craftsmen we create repairs that are beautiful in their own right and will last as long as the boards themselves.
For sale:
150mm x 28mm yellow pine boards machined from reclaimed beams
140mm x 28mm redwood boards machined from reclaimed beams
95mm x 25 mm redwood and pitch pine boards machined from reclaimed beams
150mm x 28 mm redwood boards machined from reclaimed beams
Reclaimed timber simply looks better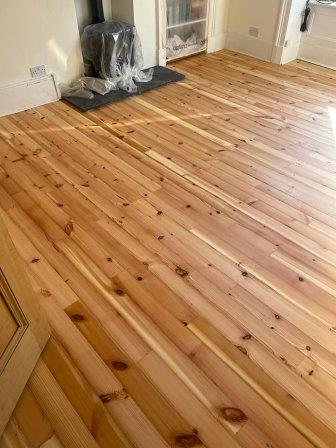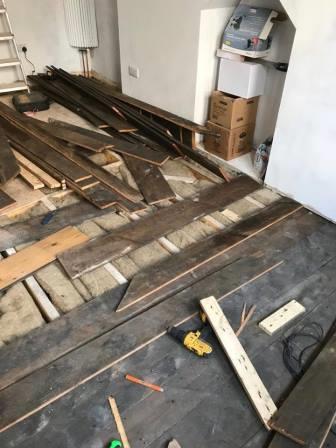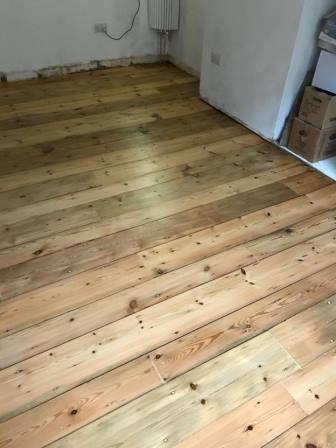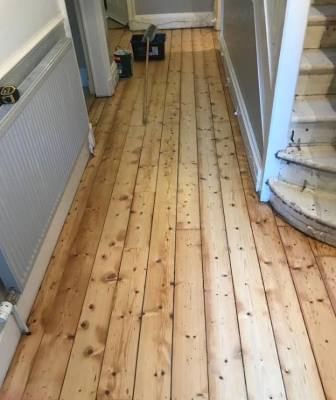 Vinny personally selects reclaimed flooring in keeping with the style of your home to give your wooden floor a unique and authentic character. Reclaimed wood is pretty scarced however Vinny has sourced a large stock of reclaimed timber. Prior to be used the boards have to be denailed, expertly cut and sliced to match your original flooring width and thickness, once repaired and refinished meticulously your floor will become a wonderful focal point for your house, adding to its value and sense of homeliness.